Services:
Color Services
Haircuts and Styling
Straightening and Smoothing Services
Facial Waxing and Tinting
Botox Services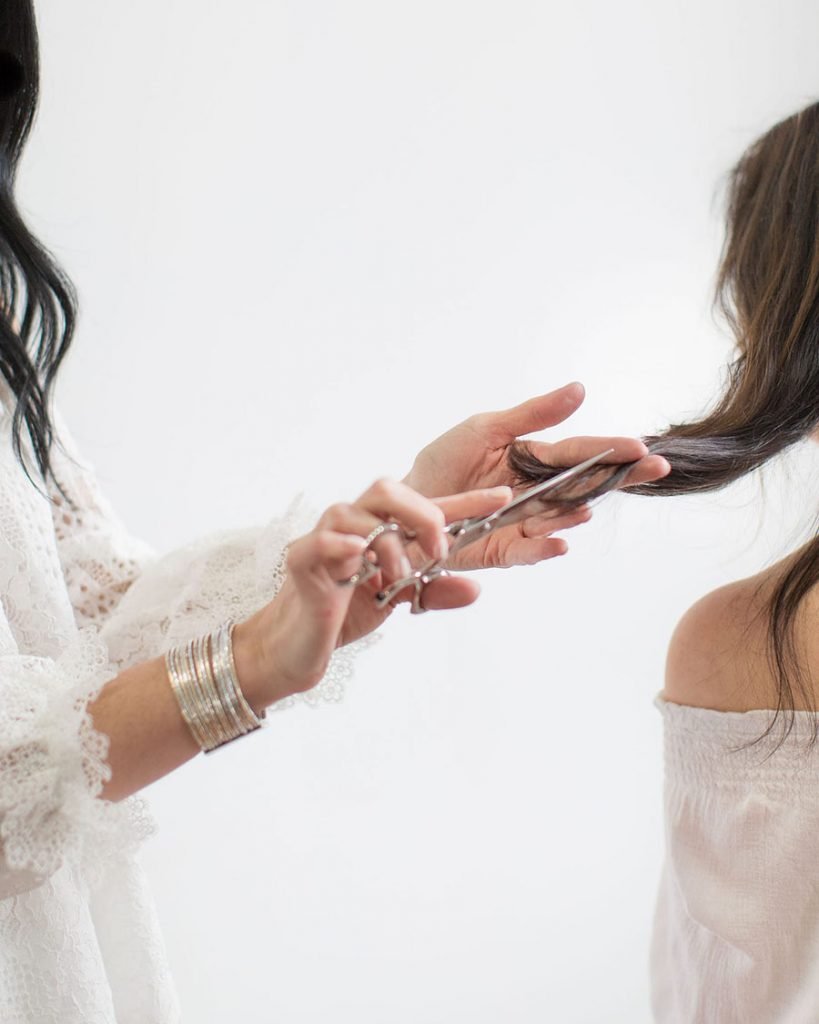 About Our Menu
All prices listed are base prices and can vary by stylist and by the length and density of the hair due to product usage and time involved. Individual stylist prices are according to expertise and experience in the hair industry. Consult with your stylist for direct pricing during your appointment, consultation, or before beginning service.
Color Services
Consultation $0
Free 10-15 minute appointment to discuss services and pricing. Ideal for new clients who need guidance on which service best matches up with their goals. Phone and in-person consultations available depending on stylist and client preference.
All Over Color $100+
All over color is one single shade for your entire hair.
Root Touch Up $85+
Need to cover the gray ( we mean glitter right? ) we got you! Do you just need to touch up your roots of a solid color? This service is just for root coverage only.
Balayage (Partial) $150+ or (Full) $200+
Balayage is a color service that gives your hair a natural sunkissed look. It is a highlighting technique that doesn't use foils. The lighter color is hand painted directly onto the hair to give a blended but beautiful color. Perfect if you enjoy a low maintenance hair color as well.
Full Highlights $150+
Using a foiling technique to give your hair brightness all over. This color is often a high maintenance color.
Partial Highlights $120+
A partial highlight is only foiling the top half of your hair. This typically is a little less maintenance of a color than the full highlight.
Root Touchup with Partial Highlights $140+
This service is root coverage and adds highlights for brightness through the front and top half of your hair.
Root Touchup with Full Highlights $155+
This service is for root coverage and full highlights using foils to give brightness all over.
Lightener Root Touchup $95+
This service is retouching your roots only with lightener (bleach) no foils are used during this process. For all-over platinum blonde clients.
Color Correction – Consultation Required
As stylists we know that not receiving the type of color you were hoping for can be one of the hardest things to deal with and we want to help make this experience as smooth as possible. The first step is coming in and chatting with us so that we can talk about the best possible solution for you – including your goals and pricing – then we can secure an appointment with a deposit.
This allows us to be completely ready to give you the experience you deserve as our client. Please understand that sometimes getting your desired color might take multiple appointments, depending on the condition of your hair and the "oops" that may have occurred with your previous stylist.
Specialty Colors – Consultation Required
Specialty Colors are any vibrant, fashion colors that stylists will need advanced notice to formulate your custom formula. Pricing will be discussed during your consultation and a deposit might be required depending on the type of color requested.
Haircuts and Styling
Women's Cut $50+
Includes a signature shampoo and style.
Women's Dry Cut $35+
Children's Cut $30+
Bang Trim $15+
Shampoo & Style Only $40+
Updo $65+
Service offered by

Brianna

. An updo is a hairstyle where the hair is pulled up off the shoulders and neck into a specific style and held in place with clips, barrettes or other hair accessories. Typically used for special events such as weddings.
Straightening and Smoothing Services
Brazilian Blowout $250+
Service offered by

Brianna

. A Brazilian Blowout is semi-permanent hair smoothing method done by temporarily sealing liquid keratin and a preservative solution into the hair with a flat iron.
Facial Waxing and Tinting by Ana & Erika
Brow Tint $20+
Brow Wax $25+
Brow and Lip Wax $35+
Brow Wax and Tint $35+
Botox Services by Autumn
Autumn joins us every 3 months on a Saturday. If you would like to be notified next time she's with us, text us at (541) 772-4110.
Botox $10/unit cash payment, $11/unit card payment
Relaxes the facial muscles that cause wrinkles in the forehead and around the eyes to give you a younger look . Typically lasts 3-6 months. Expect to use approximately 20 units on your first visit.
Filler $500/syringe
For a subtle but noticeably fuller look to your lips. Typically lasts up to 12 months.